Are you struggling with unmanageable fear, worrying about the worst possible outcome of a situation, feeling something will go wrong in the future?
Have you felt like you are constantly on edge, then your mind races, your heart beats faster and you worry more?
You might feel like you can't turn thoughts off and experience disrupted sleep. Are you unable to concentrate and feeling restless, upset and irritable?
Are you unable to sleep because you cannot quiet your mind from worry?
At times, we all feel stress. It can be helpful in completing a daily task in school, finishing projects at home or completing duties at work. When stress becomes excessive and continues for an extended period, it can become distressing. You may be experiencing anxiety if you have feelings of uncontrollable nervous energy, inability to concentrate, have negative beliefs about yourself, racing thoughts, rapid heartbeat, sleep disturbance and other mental and physical behaviors. The Anxiety and Depression Society of America statistics show that anxiety affects 18% of the population.
The good news is, with the help of an anxiety therapist who has experience in anxietytherapy, you can learn tools and gain skills on ways to reduce anxiety and decrease your anxiety symptoms. You can increase your sense of well-being and quality of life.
How do I recover from fear and regain my sense of peace?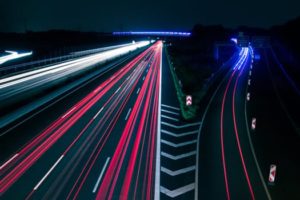 Anxiety interferes with self-regard and I want to help you feel comfortable knowing I offer a nonjudgmental environment where you can work through circumstances that interfere with your daily life. During anxiety therapy, you will learn and gain an understanding of your own anxiety and your vulnerabilities to it and together we will be exploring the reason behind your anxiety. I will teach you ways to manage your negative emotions, flawed self-beliefs and see new possibilities by providing evidence based interactive approaches that will empower you, help you relax and find the ability to see life with a different perspective. I am dedicated to my client's well-being and sense of comfort. I want to help you gain a personal sense of calmness and live a happier, more joy filled life.
Anxiety is controlling my life. I am not sure I can get over my fear and go to therapy.
It does take courage to move toward a new direction. Seeking therapy is a huge step and once you begin the process, you will see that it is worthwhile as you slowly see yourself change from feeling stuck and unable to face anxiety and fears, then slowly move in a more positive direction. With this, fear can turn to a sense of bravery as you are able to manage your anxiety in a different way.
Can I stop worrying about my health?
Not worrying about your health is a difficult thing to stop completely. As a trained therapist, I can teach you healthy ways to deal with excessive worry by providing resources on ways to recognize and manage excessive anxiety. You will learn healthy ways to cope with problematic worry so it is manageable and less overwhelming.
I really don't want to take anxiety medication. Do I need to?
Medication is often prescribed along with therapy. Medication use is helpful depending on your current issue. Your physician will identify what is appropriate for you and even through medication may be used short term for anxiety symptoms, there is no stand-alone magic pill to cure anxiety. When medications are combined with anxiety treatment that teaches new coping skills, it is effective. Your physican will find what medication is appropriate for you. Recovery for people suffering with anxiety is about learning new coping skills and finding peace and healthy ways to manage fears, emotional and situational stressors. It is overcoming and managing your symptoms of home, work, relationship, health issues or financial anxiety in a way that reduces your anxiety and helps you find a more optimal way of living.
Why is working with you different?
My name is Rebecca Phipps and I am trained therapist in evidence based methods to treat anxiety. I will provide you with practical tools that will help you learn ways to calm things down in your life. I will speak to your issues and provide an individualized plan and specific resources to help you challenge current beliefs, fears, self-doubt and keep your sense of identity. As you become engaged in anxiety treatment, I will empower you with options and creative solutions that can help you relax more as you move through life. The best thing is, these skills will be available to help you manage simple stressors and anxious situations whenever you need them.
What do I need to do next?
If you are ready to move toward overcoming your anxiety, gain more confidence in yourself and live a more peaceful fulfilling life, I am ready to help you.
Call me to schedule a free 15-minute consultation or to schedule a regular appointment at: 469-213-6400.