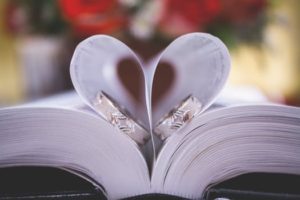 Have you ever wanted to be heard and respected in your relationship?
Have you wanted to handle marriage conflicts differently?
Are you wondering if your marriage is going to last?
You are not alone.
All relationships have struggles. We all desire a perfect relationship and yet, we know there is no such thing. Negative interactions create a world of one of our closest relationships – marriage. You may have felt like you have drifted apart and life seems lonely.  At other times, you realize what you said and what was heard were two different things and from that point on the communication fell apart. Talking turned into arguing and you felt like avoiding communication and disengaging was the best solution.
Relationship interaction can feel passive at times. We can easily get wound up in our own world or focus primary on our children and have no time for each other and the "us" of the relationship. Then eventually, you lose the connection with the person to whom you want to share your dreams, sorrows and joy. With over 40 years of relationship research, Dr. John Gottman predicts that the negative versus the positive interaction can predict the outcome of a relationship.
I want you to know: This can be changed. You can save your relationship.
There is Hope!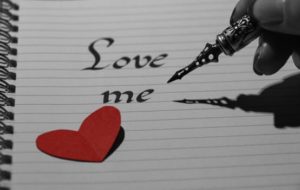 Marriage can be restored and communication and connection can improve. I realize that your relationship might be going through challenging times and I want to help you. I am a trained couple's counselor and am Gottman trained at level 1 and level 2. I have worked with individuals, couples and families for over 12 years in nonprofit organizations, community centers, religious settings and in private practice. In therapy, I will provide you with a safe place to share. I will look at your pattern of interaction, identify and address what hinders your communication, positive interaction and problem solving ability. I will provide you with useful skills and exercises that will teach you new ways to increase healthy communication, manage conflict, build trust and have a better understanding of each other.
We can't agree on anything! Can you fix that?
Couples therapy is not about fixing anyone. It is about coming to a place where you both have a better understanding of each other's needs and desires. In couples counseling, I will use evidence based processes and teach practical skills and interactive activities. Couples therapy provides insight and individual growth for each other. As couples, we sometimes think we should share identical tastes and hold the same opinions. The truth is, love is not about being the same or thinking the same way. Research by Dr. John Gottman has found that 69% of our disagreements are unsolvable. They are perpetual and on those we just will just not agree. In therapy, I will provide you with a safe place to explore your relationship differences that are fixable.
We are in crisis. The focus is all about our kids and there is no desire for intimacy.
Children are truly a blessing to have. They bring joy and at times challenges. We love them and desire to protect them. Children do make us change our priorities and habits. They take our energy and need our time. Life can be about the children and overtime, we get into a pattern of selflessness and often forget the time we need with each other. This can send a relationship into separate directions. I have experience in evidence based Active Parenting education and can mentor you in incredibly beneficial parenting tools. Relationship therapy will help you address your relationship and intimacy concerns. It will help you rethink the way you interact and provide insight that will generate healthy respect for each other. It will rebuild a positive sense of relationship connection that will cultivate a desire for intimacy and closeness.
We have years of resentment and relationship problems.
Can couples counseling still help us?
Absolutely. Problems in a relationship can seem overwhelming and at times we think there is no hope. Seeking help right way is important. If you are willing to put forth the effort to restore your relationship, I will help you. I will provide an environment where you feel equally heard and address your problems. I will help you and your partner make changes to regain friendship and respect for each other.
Maybe your relationship has been affected by your partner's sexual infidelity, an emotional affair or a discovery of some compulsive sexual acting out behaviors. You might be experiencing emotional shock, feel confused and have self-doubt about how to move forward.  As a trained partner trauma specialist, I will support you and provide you with a confidential place to work through your hurt and pain. If your relationships have ended or if you want to rebuild your marriage, I will guide you through a process that allows you to discover healing for yourself and new hope for your relationship.
Why is working with you different?
I am a Licensed Professional Counselor located in North Texas. I am experienced in couples counseling. I understand the joys, challenges and struggles relationships can have. I offer to premarital and married couples the "Prepare and Enrich" relationship assessment to identify your unique relationship strength and growth areas. As a trained couple's counselor, I will provide practical evidence based processes that can strengthen your relationship and intimacy. I can stay balanced, listen to both individuals and help you rebuild the relationship hopes and dreams you thought were lost. I strive to help couples work through relationship problems and gain relationship insight by providing researched based principles that guide you toward a happy, long lasting relationship.
I have experience in grief and loss, anxiety, depression and relationship trauma. If you need individual counseling in any of these areas, I offer a comfortable atmosphere of support, guidance and healing.
What Do I do Next?
If you are ready to improve your relationship with positive changes and are ready to live more peacefully with each other, I offer a free 15-minute phone consultation to answer questions or you can call me to schedule an appointment at: 469-213-6400.