Are you feeling down?
Have you withdrawn from others, feeling alone and nothing seems to give you joy?
Maybe your daily activities have decreased to a place where you just want to be still, due to having a lack of energy?
Perhaps you are lying in bed at night awake or sleeping longer in the day?
Have you been struggling with hopelessness, a negative attitude and have a difficult time making decisions?
Maybe you have found yourself more irritable, noticed a loss of interest in daily activities and possibly you have experienced changes in your appetite. Perhaps you have been feeling a sense of heaviness, persistent sadness, crying and just cannot get over feeling blue. If this has been consistent in your life for over two weeks, you might be struggling with depression. When you are feeling low, unmotivated, negative and hopeless, you just do not function well in everyday life.
At times, you might come to a place where you believe this is just the way you are going to live your life. The good news is depression is treatable.
Depression, which is a mood disorder can affect anyone. According to the Anxiety and Depression Association of America, about 3-5 % of adults in America struggle with depression and there is a 17% chance that anyone can have some form of depression in their lifetime. Women and men experience depression differently and symptoms might include emotional or physical conditions or a combination of both. Depression and Anxiety can co-exist. Even though there is not an exact cause for depression, it can affect every area of your life.
Wait… I am wondering
How can I get over this and feel better?
One of the first steps is having the courage to reach out for help. Depression therapy is an avenue to travel on and I want to help you. I understand it can be difficult to admit something is not right. I will help you and work with you to understand the life challenges and events that contributed to your depressive state in relationships, work, home or health. In depression counseling, I will devise a step by step plan to help you regain a sense of joy. You will learn strategies and problem solving skills that enable you to manage the sadness that interferes with your life. You will gain personal insight into ways to overcome negativity and see new possibilities.
What causes depression anyway?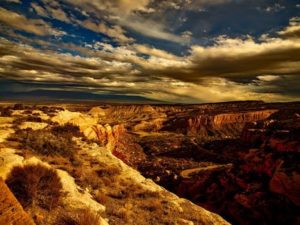 There are several factors that can lead to depression and these differ for each person. Some contributing factors can come from being predisposed genetically, seasonal changes, grief, stressful and difficult life events, relationship challenges, nutritional deficiencies, disappoints, low self-esteem, medical illness, and chemical imbalance. Depression can also occur when you have a medical illness. Depression varies in forms, from mild to severe and the length of time it lasts is different for everyone.
What is the treatment for depression?
Depression therapy consists of several different approaches. Some of these approaches are used singularly or in a combination. The effective approaches I use in depression treatment are talk therapy, cognitive behavior therapy, psychodynamic therapy, EMDR and mindfulness. Each method is specific to a client's needs. Depression affects how you think and feel, so I will work with you to identify realistic goals and a successful treatment plan specific to you. Another step is making life style changes and a commitment to stay the course. In some cases, medication is used in combination with therapy. Developing new behaviors, setting necessary boundaries, pursing healthy relationship and improving communication skills can be part of your treatment plan for overcoming depression.
Can I really overcome depression?
Depression treatment is effective. It does take time and a commitment to make necessary positive changes in your life. It is not possible to just wish the gloom and doom of depression away. You can gain a sense of control in your life. We will collaborate together to devise a successful step by step treatment plan where you will gain insight about yourself. You will learn successful tools to change destructive communication, overcome depression triggers, manage your depression and celebrate your achievement.
Why is working with you different?
My name is Rebecca Phipps and I am an experienced, trained therapist specializing in effective methods to treat depression. I am dedicated in helping you overcome depression and providing a place where you can safely share your vulnerabilities. I will help you in your depression treatment. Together we will access your current struggles, look at your strengths and establish a treatment plan just for you. I want you to feel comfortable sharing your concerns and confident that you will find solutions. I am committed to your progress and will provide effective and creative strategies that will empower you.
I will help you find balance in your life and learn healthy habits that will help restore emotional wellness and regain your sense of hope.
What do I need to do next?
If you are ready to make a change for the better, overcome symptoms of depression and regain hope and success in life. I am ready to help you.
Call me to schedule a free 15-minute consultation or to schedule a regular appointment at 469-213-6400.
*If you are experiencing suicidal thoughts, call 911 the National Suicide Hotline at 1-800-273-8255 or go directly to the nearest emergency room.