Individual Therapy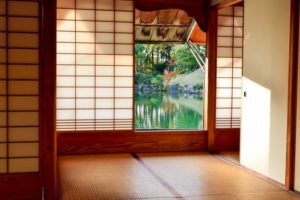 Maybe you are facing an emotional struggle and just don't know how to manage life right now.
Perhaps you have a difficult time communicating with others and handling family conflict?
Are you wondering how you are going to set healthy boundaries with others?
This might be a time when you are dealing with news about a serious illness.
You may be struggling with stress at work or peer relationships.
Have you found yourself overwhelmed with recent changes?
Perhaps you are dealing with a tragedy in your life?
Even When You Feel Like You Are Falling Apart, There Is Hope!
At times in life, we face ups and downs. We try to juggle a collection of times, places, do's and don'ts. We hear unexpected disturbing news and have projects and responsibilities with too many people and things. I understand that we live in a world with surprises, demands and difficulties. I know we carry hurts, scars and habits. If you are confronted with reoccurring challenges in life or just want to gain more insight about yourself. I am here for you.
As a trained professional counselor, I will be with you as we explore your current life difficulties that make you wonder, why is this happening to me? I will help you find ways to overcome the places you are facing defeat, so you can experience more freedom and consistency in life. During this challenging season in your life, I will walk with you. I will provide a place where you can share your current concerns, feel heard and be understood. Together we will look at patterns, conflicts and any fears and identify areas that need to change. Realistic and reachable goals will be established, so that despite life's disruptive circumstance's, you will have skills to push through them and remain stable.
I Have Never Been To Counseling, I Am Hesitant.
It takes courage to come to individual counseling, especially if you are not familiar with the process. Making the phone call is the first step. Each therapist has a different approach. I have extensive evidence based training and specialize in working with individuals, couples and families. Sometimes individual therapy centers around grief and loss, relationship issues, depression, transition, anxiety, self-worth, spiritual issues and disturbances in life. Other times, counseling is sought in preparation for new life changes or personal growth. It may be to improve a current relationship, establish healthy boundaries, or build a premarital relationship on a solid foundation. I want you to feel comfortable and know that for whatever reason you come, I will support you through the counseling process.
I Am Struggling With Stress Issues Around Being A New Parent. Do You Help In This Area?
Absolutely, seeking individual therapy can help you sort out your beliefs, values, identify troubling issues and help you learn evidence based practical skills so life can be more manageable and you gain a sense of control. As a licensed professional counselor, I have worked with a diverse set of clients struggling with numerous life situations and I am here to help you. I am certified under the comprehensive research based Gottman Institute in the parenting program "Bringing Baby Home." I will provide you with useful interactive skills and education on ways to master this new parent transition. I will support you along the way as a treatment plan is established specific to your challenges and obtainable goals are celebrated. I want to help you adjust to these changes in your life and gain a sense that you can handle life's challenges in a healthier way and in that, all is well.
Can I Just Handle This On My Own?
That's possible. However, sometimes we don't know where to begin. We wonder what direction is best to follow and then become confused, without answers and then end up feeling stuck. Sometimes it might feel like we are doing just fine and we find ourselves wondering why this issue keeps returning and then we lose hope. At times, we might not even know what we need to move toward a place of resolution. As a licensed professional therapist, my job is to work with you. I want to help you understand and process communication issues, family conflict or other struggles that go beyond just the symptoms. It is also recognizing and practicing life style changes. It is finding a touchstone where healing needs to take place, so that you can live life less complicated and with more confidence.
I Am Just Overwhelmed With Life In General. Can You Help Me?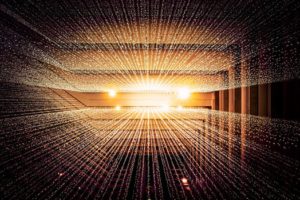 The world clamors for our attention and now and then, it can seem like it never stops. Sometimes we just need someone to help us sort through life and live more effectively. Individual counseling is a place where you and I will work one on one to explore your current challenging aspects of life. You will receive personal support in a confidential setting where you are heard and can discuss personal issues. We will work together and I will guide you in discovering new ways to use your strengths to overcome life's demands. It takes work and change. As you invest time in the process, you will slowly notice your sighs for rest being replaced by moments of peace.
I Have Struggled With Trauma In My Life.
Do You Help With That?
Yes, I am a trauma sensitive therapist. I am a trained Eye Movement Desensitization and Reprocessing (EMDR) therapist under EMDRIA. This is an extensively researched and effective treatment for trauma and various life issues. EMDR has a set protocol that is standardized and it includes many elements from a variety of therapeutic approaches. EMDR does not use any type of hypnosis. EMDR uses bilateral stimulation to process completely the experiences that are causing the problem with the goal of giving you a healthier new perspective. EMDR has also been found to bring relief to those who have suffered for years from panic attacks, stress, anxiety, physical abuse and other disturbing events experienced in life. Research has proven that EMDR is safe and effective. If you would like to know more about EMDR treatment, I have added a tab on the website that you can view.
What Do I Do Next?
If you are ready to grow and move beyond where you are today, I will help you.  Call me to today to schedule an appointment or set up a no cost 15-minute phone consultation at: 469-213-6400.